The Only Refiner Who Puts YOU in Control!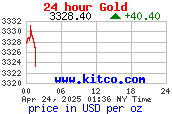 Steve Hartz provides no surprises and no disappointments when it comes to buying your gold and silver. SHR is your #1 Source for KEE Gold Testers! We offer 24/7 KEE Tester Support!
Welcome to SHR, where we create a moment of magic, not misery, for our clients. Founded in 2006, SHR operates on Steve's 5Cs of refining — Cash, Convenience, Consistency, Confidence and Control. SHR pays cash on the "spot" — either by its in-person visits to clients' stores and pawn shops or by immediate cash settlements with all shipped scrap. This provides our clients with the utmost convenience. Knowing that on all hard scrap (karat lots) you're getting paid on the karat stamp and not on a fire assay, will not only give you 110% confidence, but it will also put YOU in complete control over your settlement, so there will be no surprises and no disappointments!
We guarantee to exceed your expectations! With more than 3 decades in the precious metals and diamond jewelry industry, Steve and his team are your source for success! Our "concierge" service provides the top-notch treatment you deserve! Honesty, Integrity and Ethics are three traits we take very seriously. On behalf of our team, Ben Adams, Jeff Rosenfeld and Chad Hartz, thank you for your business!
 I am always a phone call, text message or email away if you have any questions.